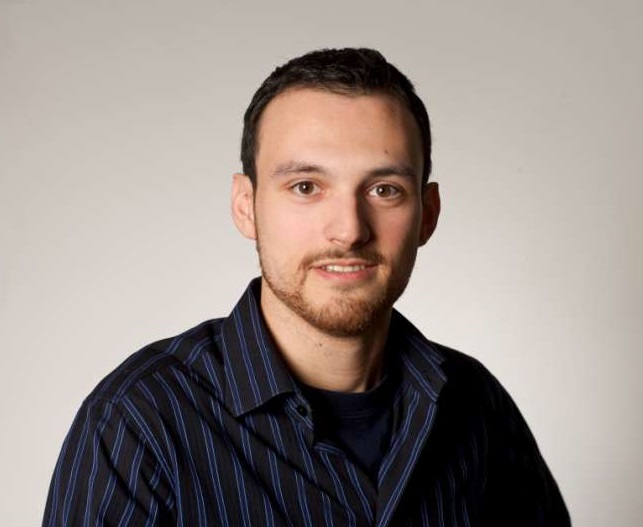 ‌
Bruno Benedetti
Assistant Professor

Education: TU Berlin, 2010
Research Area: Geometric Combinatorics
Email: bruno@math.miami.edu
Office: Ungar 533
Tel: 305.284.8652
---
Events
Upcoming

May 28, 2019: Bologna, Italy: talk at Seminario di Algebra e Geometria
May 29--June 13, 2019: Modena, Italy: summer school `Discrete Morse Theory', UNIMORE-DISMI-FIM
July 9-13, 2019: Bern, Switzerland: talk at SIAM meeting
July 15-17, 2019: Neuchatel, Switzerland: talk at Algebra Meets Combinatorics
August 25-31, 2019: MFO, Oberwolfach: Geometric, Algebraic, Topological Combinatorics
September 11-13, 2019: Genoa, Italy: talk at Algebraic combinatorics in Genoa
November 2-3, 2019: Gainesville, FL: AMS meeting, coorganizing `Geometric & Topological Combinatorics'


Recently I was in...

September 18 and 19, 2018: Wroclaw, Poland: talks at sessions 31 and 32 of joint math meeting of Italian, Polish math societies.
October 17, 2018: Boston, Massachusetts: talk at Pick My Brain Seminar, Northeastern.
October 19, 2018: Cambridge, Massachusetts: talk at MIT Combinatorics Seminar.
November 15, 2018: Miami, Florida: talk at Essner competition award.
January 7, 2019: Jerusalem, Israel: talk at Hebrew U Combinatorics Seminar
February 6, 2019: Seattle, WA: talk at UW Combinatorics seminar
March 28, 2019: Pittsburgh, PA: talk at ACO seminar, Carnegie-Mellon
May 22, 2019: Genova, Italy: talk at Seminario d'Algebra e Geometria.